Professional Learning |
Empower Teachers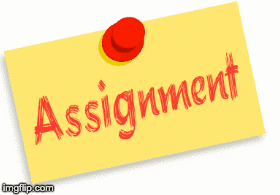 Through this learning unit, you will have completed a number of activities. The culminating assignment is to create a short animation OR video to 'teach' a concept or idea that can be used in your classroom or setting, and could serve as a model for students. The following is a list of the activities for you to check off to make sure you have completed the objectives of this unit.
Note: If you are taking this as a course, use this Checklist in Google Docs to check off activities and to share URLs, etc with your instructor.
1. Completed a Personal Learning Goal and Reflection Document to review your goal achievement, identify future goals, and reflect on how and what you learned.
2. Reviewed information about: copyright, citing the source, legal and ethical practices with digital tools, and the protection of intellectual rights and property. Successfully completed (80% or higher) the learning Quiz activity provided.
3. Learned about different animation projects suitable for K-5 and secondary grade levels.
4. Created at least one short animation that addresses an educational goal and reflected on the experience.
5. Reflected on a process for creating an effective message to communicate or express knowledge and/or learning.
6. Reflected on one or more of the readings provided that address the use multimedia in the classroom and how it also meets the needs of diverse learners.
7. Learned about some video resources, and created a short practice one (2 min or less) using one of the resources that meets an educational purpose.
8. Shared the video with two or more colleagues or peers for feedback, and added this to the reflection document.
9. Reviewed and reflected on the advantages and disadvantages of different media and different types of stories.
10. Created a final short (2-5 min) animation or video to 'teach' a concept or idea, that could serve as a model for students or an identified audience.
Move on to First Steps.